Best Budget Printers for Sticker Paper Printing-Niimbot D110 Label Printer
Determine your printing needs.
Before you start shopping for a budget printer for sticker paper printing, it's important to determine your printing needs. Consider the size and quantity of stickers you plan to print, as well as the level of detail and color accuracy required. This will help you narrow down your options and find a printer that meets your specific needs without overspending.
In 2021, Niimbot will continue to make efforts in the field of smart label identification, and will launch the D110 home thermal label printer in March 2021. As the new work of Niimbot D series labeling machine, compared with Niimbot Internet celebrity product D11 series, firstly, the appearance has been changed. D110 is smaller in size, more "hard" in appearance, simple in design, clean in color matching, and more business-like.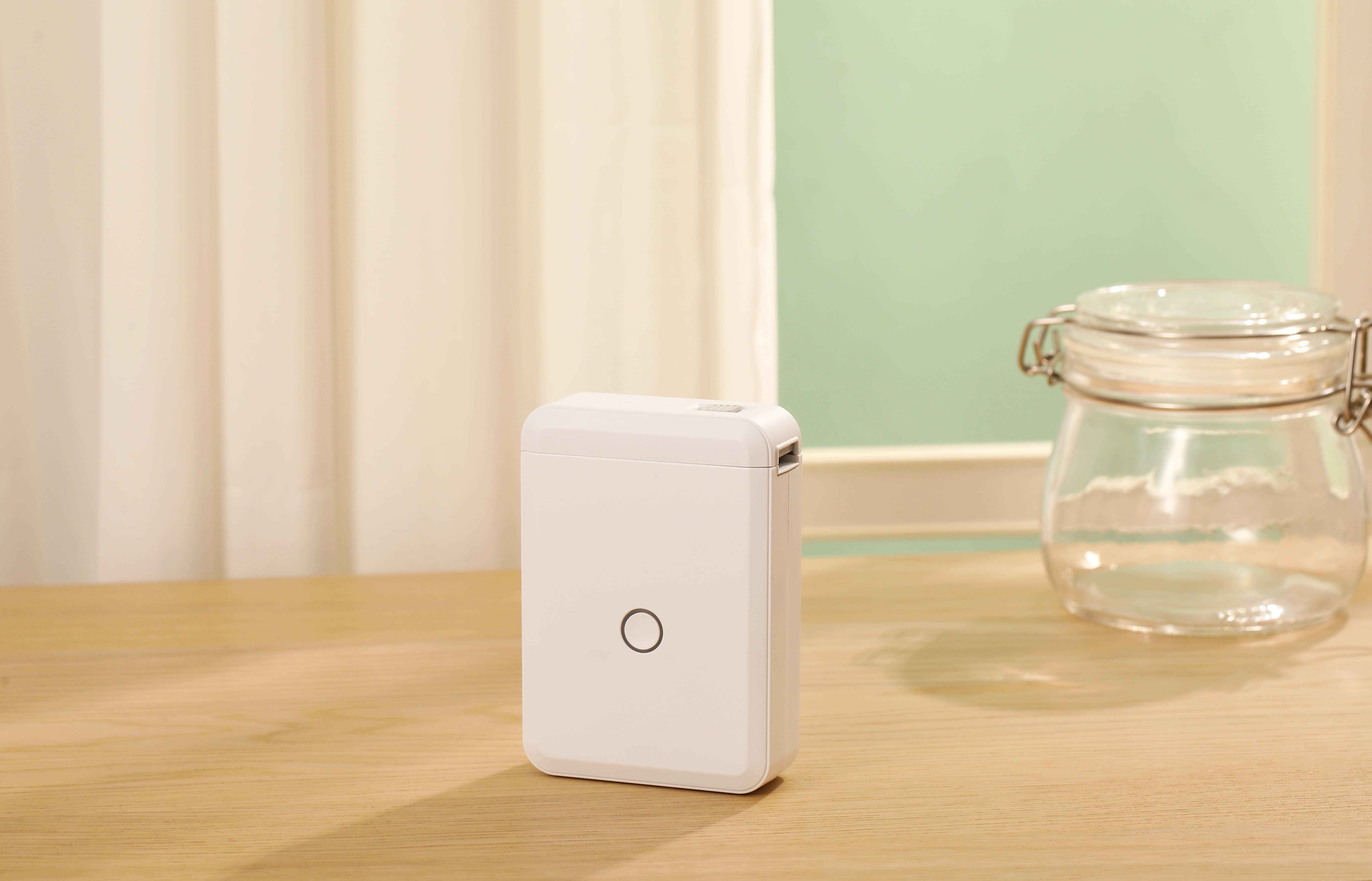 The smaller is the volume, the constant is the strength
This lightweight and compact D110 label printer is defined as the main home labeling scene. According to statistics, an ordinary family of three in China needs to store 3500-4500 items, and a practical and simple labeling machine can better help a family. Create a simple and orderly routine. Therefore, in view of the characteristics of home scenarios, Niimbot D110 not only makes the volume smaller and is more convenient for users to carry, but also uses a more environmentally friendly ABS material in the body material, which makes the whole machine feel stronger, and is heat-resistant and flame-retardant at the same time. It is more impact resistant and can better adapt to various environments in life.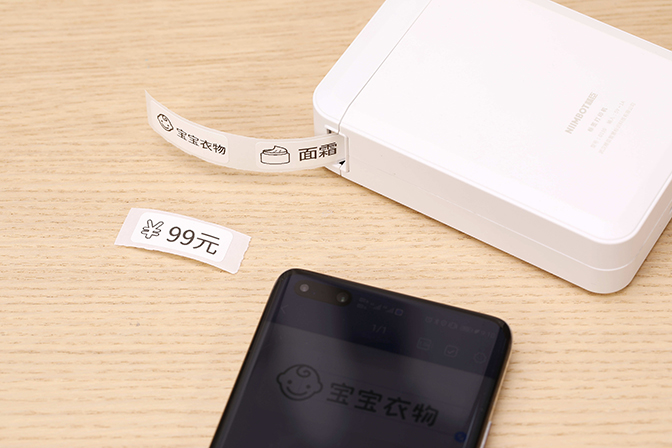 Inkless thermal printing, four-proof label material

Niimbot D110 still uses the thermal printing method, no ink is needed, and you only need to install the matching label paper to edit and print, which is simple and convenient. The 203DPI resolution print head equipped with D110 can clearly print various labels. The label paper is made of high-quality raw materials of four-proof material, 12 production processes, 6 layers of film, and has the characteristics of waterproof, oil-proof, scratch-proof and wear-resistant. Another important point is that Niimbot label paper does not contain bisphenol A, which is harmful to human body. It is harmless and can be applied to the marking of food, children's stationery and other items in a very safe and environmentally friendly manner.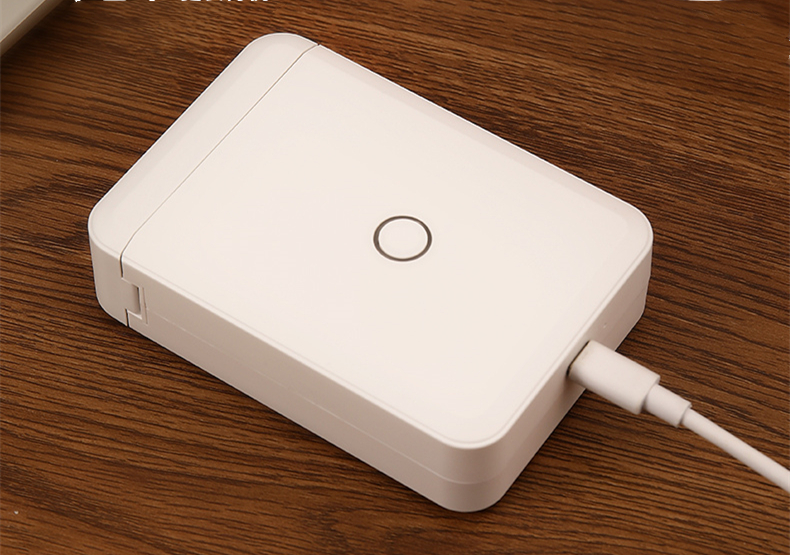 Lithium battery charging, long-term standby for 100 days

Niimbot D110 has a built-in 1200mAh rechargeable lithium battery, which can print for 3-4 hours on a single charge, and the standby time can reach more than 100 days. The type-c charging interface can share the charging cable with the mobile phone, which can be very convenient for users. Habits and Printing Efficiency.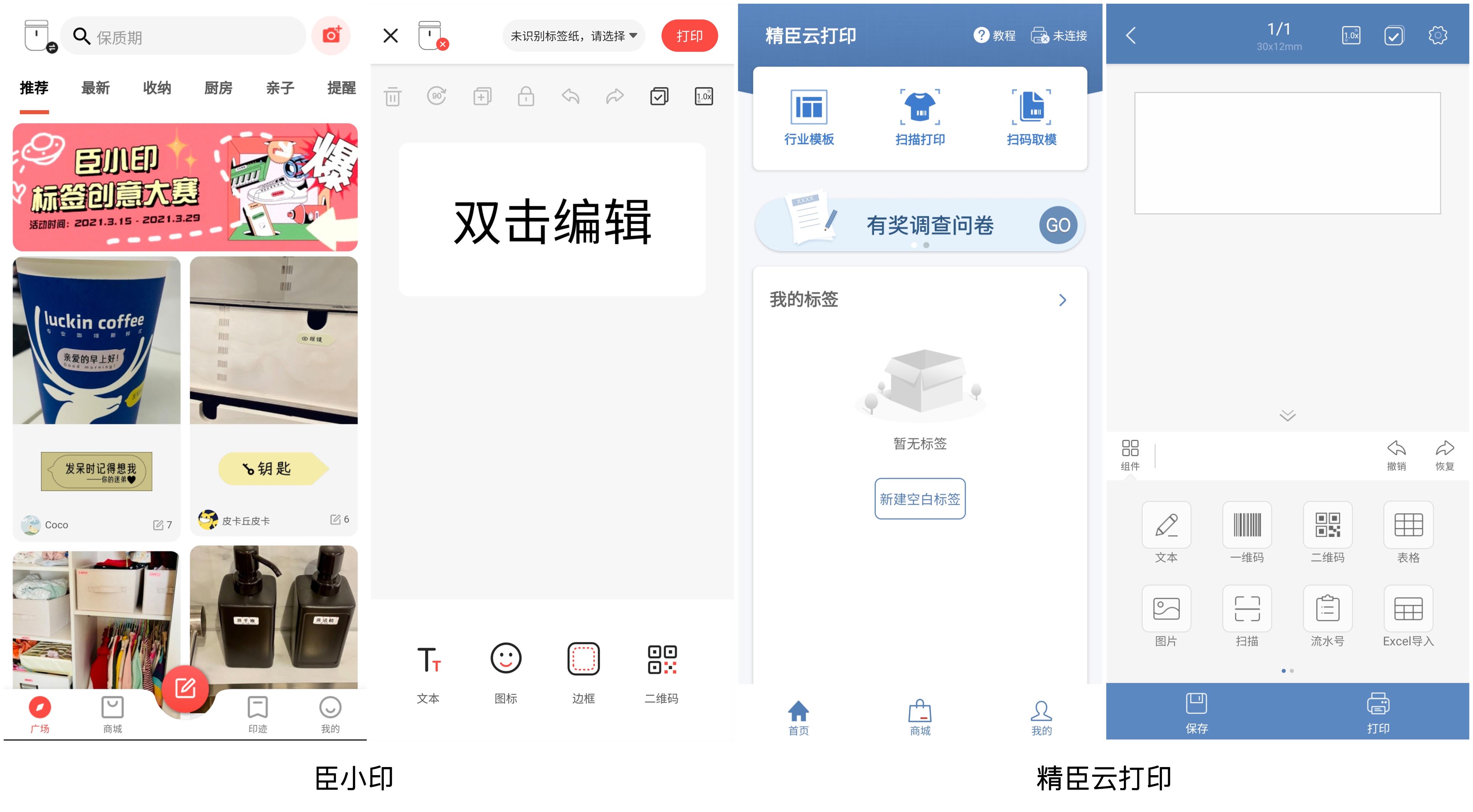 Compatible with two printing software, rich editing functions

The supporting software of D110 also provides users with multiple choices. At present, in addition to the Jingchen cloud printing APP, Niimbot has also developed a home label printing software for home users - Chen Xiaoyin, which is printed in Niimbot Cloud. On this basis, a platform for tag sharing and communication has been created. Users who like storage and organization can share their home storage experience and beautiful pictures on the APP. At the same time, Chen Xiaoyin has added a variety of patterns and fonts for home scenes. Users can It is more playable; in addition to Chen Xiaoyin, users can also choose Niimbot Cloud Printing for label editing and printing, which is also rich in functions.

As a new product, Niimbot D110 will provide a better printing experience for home users with a more environmentally friendly, smaller and simpler label printing concept, and help more users who love storage and quality define a simple life.