D101 LABEL PRINTER
On August 25, 2021, Niimbot released a new 1-inch label printer - Niimbot D101, which is also the first one-inch product on the market. In order to better meet the printing size needs of home storage and office business, the new product The overall design is simple, clean and compact, and adopts an innovative detachable paper bin design. In addition to being compatible with all the consumable sizes of half-inch label machines, users can freely remove the paper bin baffle to expand the width according to their own needs. Labels with a width of less than 25mm are flexible and convenient, one can be used on top of two.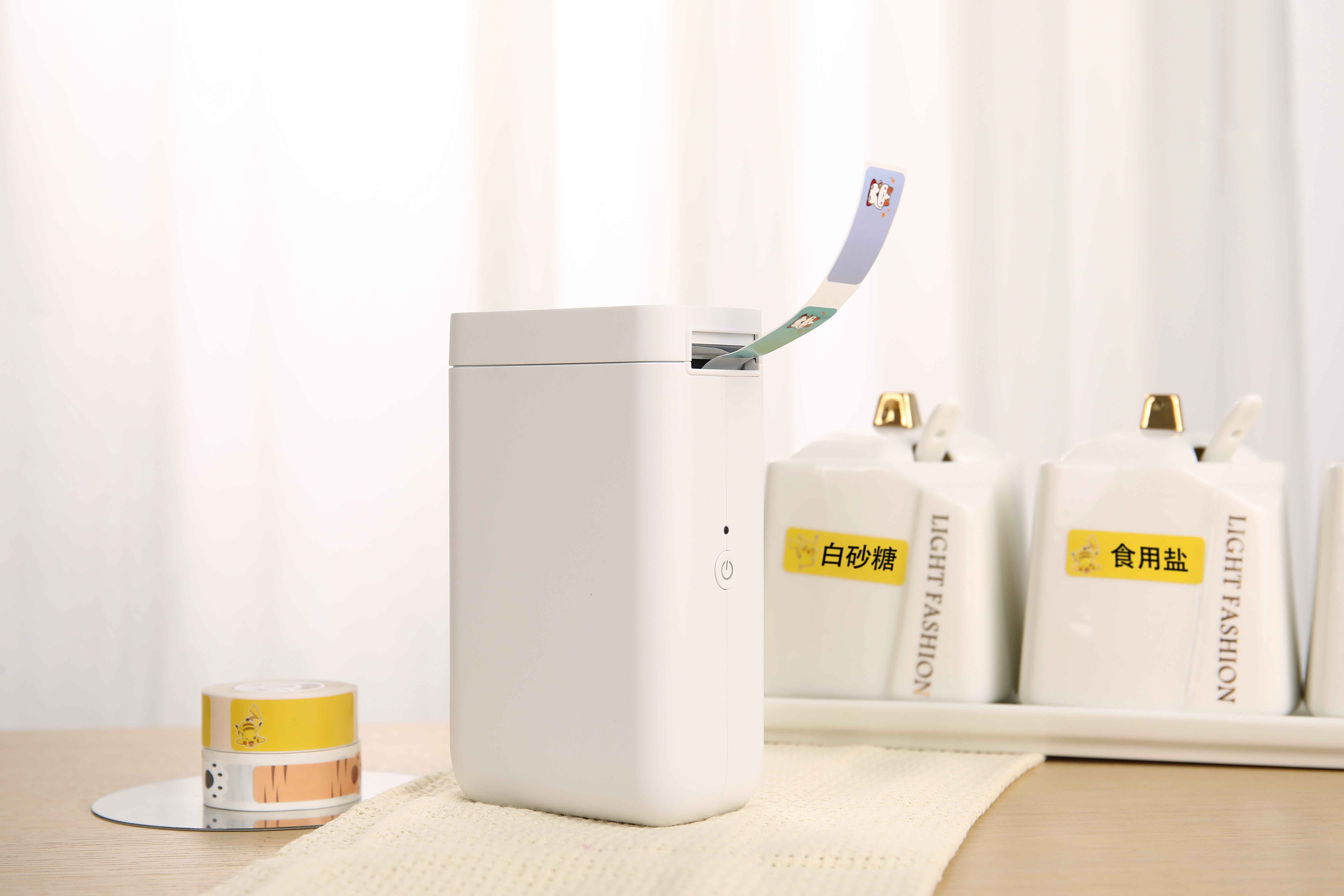 The upgrade of printing width experience is the biggest highlight of the new D101. The 10-25mm printing width not only fills the blank specification label in the market, but also one of the biggest pain points for users solved by Niimbot's in-depth market research: compared with the standard, it can not only meet the daily marking use The half-inch labeling machine of 2000 is also very high, and users actually have very high demands for wide labels and printing more content, such as name stickers, column stickers, etc. Although Jingchen and other brands have launched a variety of 2-inch label printers, but Label machines of this size are more focused on the commercial field, and are not the best choice for most home users. Therefore, the launch of D101 can well solve the problem of user needs, fully meet the various marking needs of household users, and also take into account the printing needs of commercial parts to a certain extent.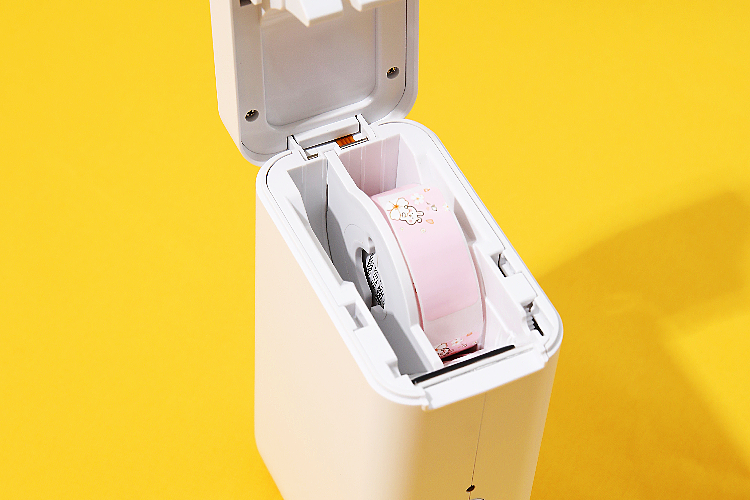 Adhering to the concept of green environmental protection, the body of D101 is made of environmentally friendly ABS material, which is safe, non-toxic, scratch-resistant and resistant to falling, and is suitable for various daily life scenarios. The machine size is 130*79*45mm, and the size is small. Marks such as files and names can be carried by users for mobile operation, which is flexible and convenient, and can be marked freely. The machine is equipped with a 1200mAh rechargeable lithium battery, which can print continuously for 4 hours after a full charge, which can fully meet the printing needs. With the type-c charging interface that can be shared with the mobile phone charging cable, users can be more convenient and worry-free, and it is also green and environmentally friendly.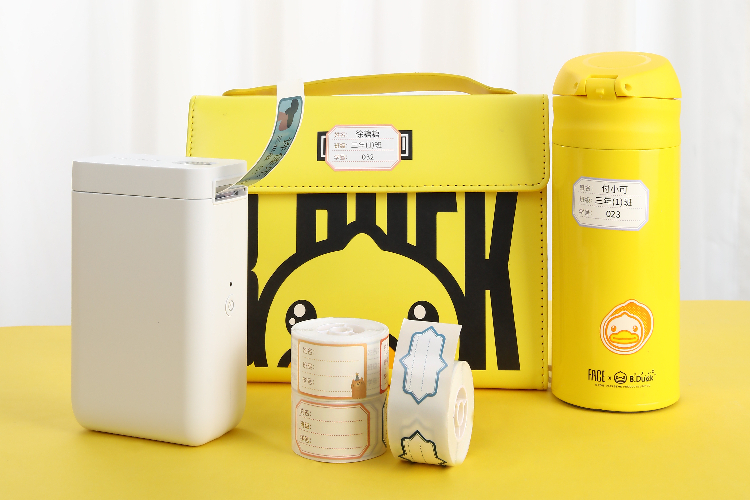 In terms of printing principle, D101 still adopts the inkless thermal printing method, equipped with a 203dpi resolution print head, which is easy to operate and print clearly. The machine comes with the automatic identification function developed by Jingchen, which installs the original label paper with RFID chip into the warehouse, and the connected APP can automatically identify and match the same label template, without manual manual selection operation, saving a lot of intermediate It is very efficient, which is also one of the biggest advantages of Jingchen products compared to the current products of the same category. Users who have used Jingchen products know that Jingchen has also done a very good job in the printing experience. Not only has it developed a powerful cloud printing APP that is suitable for all models of Jingchen, but also developed and built a special application for home users. Chen Xiaoyin APP for home users to print, play and share. Both APPs are very simple and convenient to use, and support users to freely edit various label contents. Currently, D101 label machine supports the use of two APPs at the same time, and users can freely choose to download. At present, Jingchen Cloud Printing has a user base of more than two million, which is in the forefront of the industry. Many functions and applications have also become the objects of learning and reference in the industry.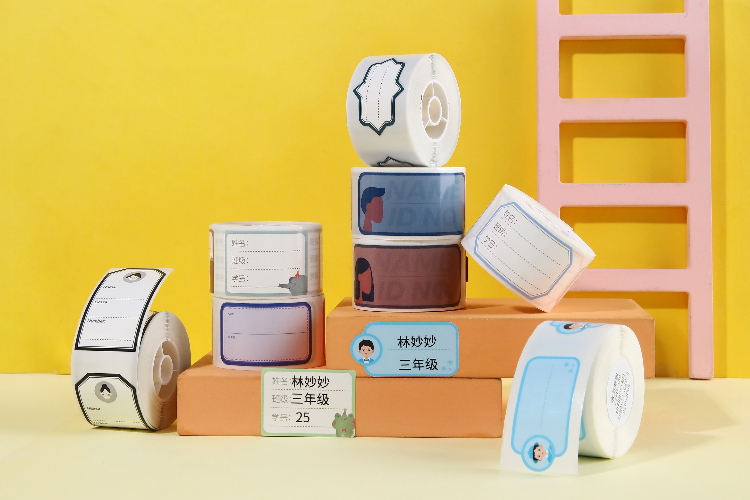 After 9 years of innovation accumulation and precipitation, Jingchen has continuously developed and tapped the printing needs of more scenarios, whether it is home storage, learning, entertainment, handbook, life and commercial office, etc., are committed to serving more different Users of different ages and identities bring practicality and convenience, and the launch of the new D101 is also the best proof.